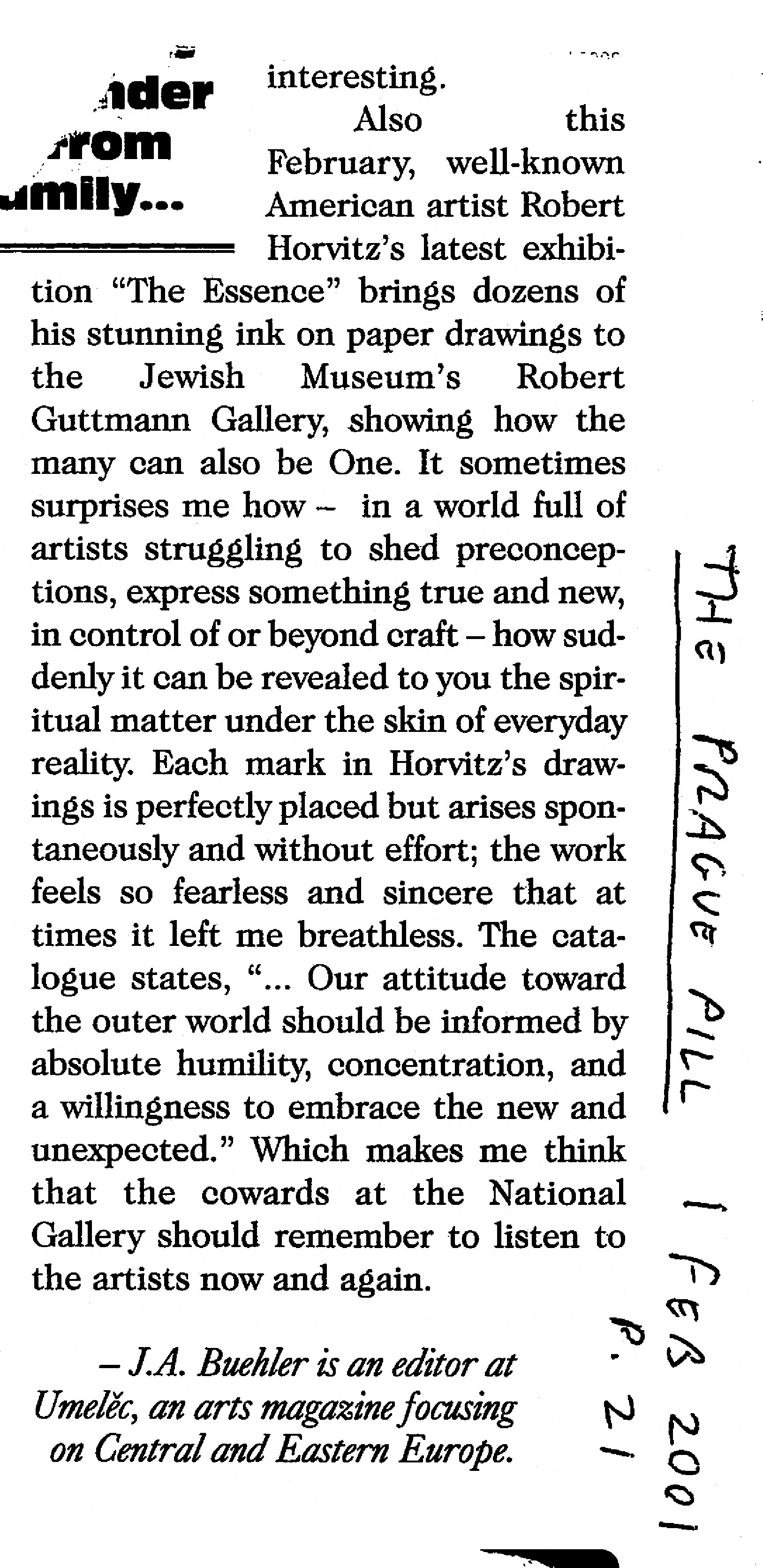 D R A W I N G
About
This page links to other people's writing about my drawings. Some of my writings can be found here and my art CV has pointers to published reviews.
"Re-Inventing Drawing" - Marta Smolikova interviewed me for Grapheion magazine, August 2000, pages 56-57.
Bruce Sterling's introduction to the catalog of my 1999 retrospective.
Eryn Taylor-Freeme's review of my most recent show: "Beneath the Microscope--Drawings Long and Small," The Lennon Wall, 16 November 2022.
One of my drawings was reproduced on the poster advertising "Museum of Rhythm," an exhibition curated by Natasha Ginwala and Daniel Muzyczuk at Muzeum Sztuki in Lodz, Poland, 25 November 2016 to 5 March 2017.
Most people finding this site now do so because of Paul Prudence's blog entry on "Quantum Symmetries." His "Data is Nature" website is the best place to discover algorithmic art. Other blogs and websites showcasing my drawings include (in no special order) Algorithmic Worlds, ModCult, Lypophrenia, VisMath, But Does It Float, bigshinything, SoulSpeak, Noir Magazine, Antoine et Juliette (in French), D'Curated, etc.
At right: a review by Jeffrey Beuhler published in The Prague Pill, February 2001.
Images